Are you standing at the crossroads
Feeling

anxious

tired

confused

stuck

hurt

unmotivated

lost

hopeless

unmotivated

unsure about love
Here is a safe place, where you can pause, to look inwards, to explore, to find the resources and the strength that's within you.
Take Your First Step Today
How Can I Help You?
If you are wondering whether you need a life coach, let's have a chat. Book a free discovery session before you commit to one. This session is for us to understand the areas you need coaching in.
Are you feeling any of the following?
Life Coaching
Who needs a life coach?
Everyone needs a coach. From time to time, challenges come our way. We might feel lost, we might feel helpless. We might even think we are not good enough. No matter how hard we try, nothing works.
The question that we need to ask ourselves is: "Am I willing to take the first step to make the change now? If not now, when?"
My commitment is to help you discover your inner strength, to face and overcome your fear, so that you can become the best version of yourself.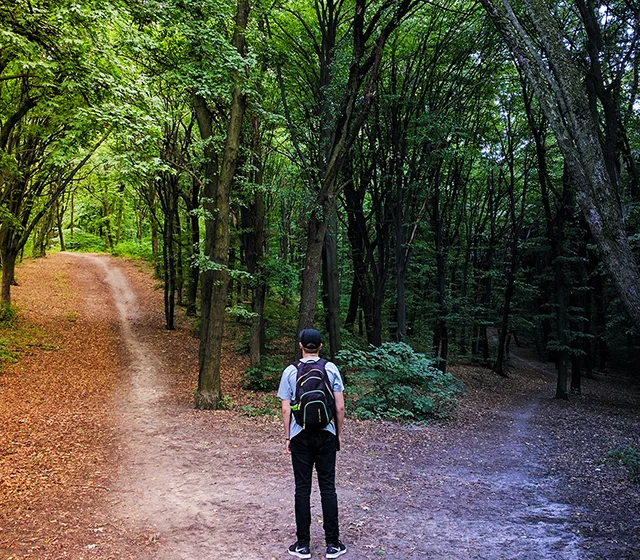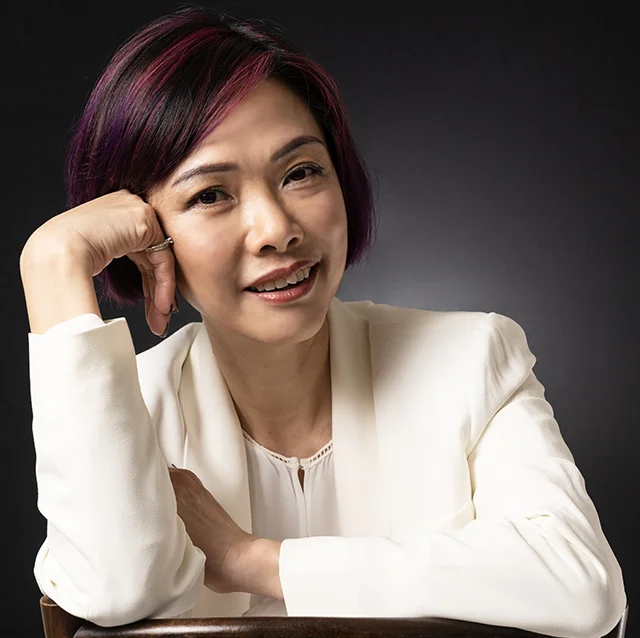 About Our Coach
Hi! I am Ai Nee
I am a certified ACTA trainer (Advanced Certificate in Training and Assessment), recognized by the Singapore Workforce Development Agency (WDA). I have years of corporate training experience, helping teams across industries such as retail, F&B, manufacturing, construction, transportation, finance, Volunteer Welfare Organisations (VWO), as well as developing individuals in their personal challenges.
I am an eternal optimist, and I believe everyone has choices. Sometimes they are just not obvious to us. No one should suffer in silence. I am committed to work with you, whole heartedly and authentically, so that you too, can make that choice. The choice that will help you rediscover the role that resonate closely to your heart, so that you too, can become the person you most want to be.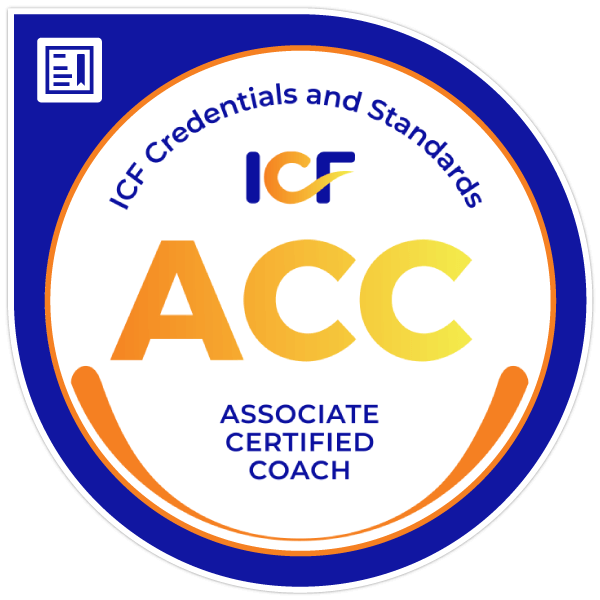 More About Ai Nee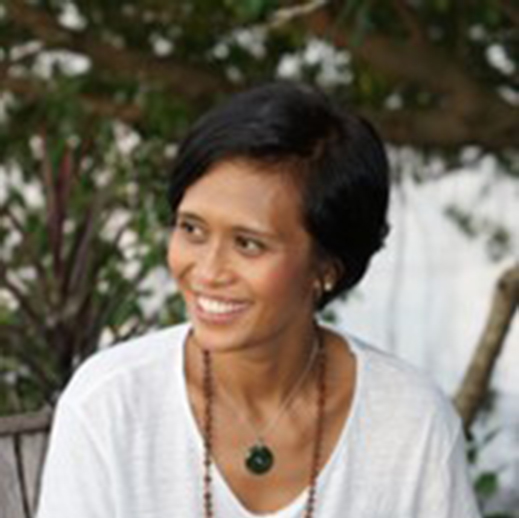 "Ai Nee is an amazing life coach who is very empathic and professional. My sessions with her helped me truly move forward with my career transition with a versatile toolbox she has which has helped me and I believe with anyone else too, to gain better clarity. I had 3 sessions to make challenging life decisions on moving forward and Ai Nee helped me weigh all my options. We worked on the next steps and narrowed in on my strengths and core values to ensure that I incorporated these into my decision."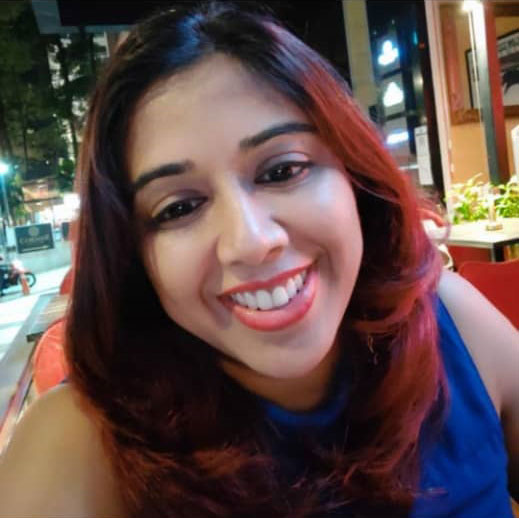 "Ai Nee is an amazing coach. She held space so well for me to come to my own understanding of my resistances and blocks. She was very patient and asked all the right questions. She made it possible for me to realise some major life patterns I've being unconsciously doing for a very long time that were not beneficial to me. That realization led to many little changes in my life which caused a big impact to the way I work, look at things and make decisions. I'm continuing to get little insights into myself even after my sessions thanks to Ai Nee's coaching style. I highly recommend her if you're looking for a kind, compassionate and loving coach who is invested in her client's transformation."
"I signed up to work with Ai Nee and is glad that her coaching allows me to re-discover myself. In the midst of our hectic schedules, life can become mindless routines. Sometimes we need a break, a patient ear to listen and a professional coach to 'probe' purposefully and nudge us towards better clarity. Ai Nee has the empathy, is supportive and is always reassuring. A good coach don't provide all the answers, but set you on the path to find them.
And I am glad our paths crossed, Ai Nee :)"
"至今为止,我与爱妮进行了6次的life coach谈话,每次一个小时。坦白的说,刚开始我没有抱什么希望,只是好奇life coach的职业。但随着谈话的开展和深入,爱妮温婉平和的态度让我能敞开心扉述说自己内心的困惑,进行深层次的交流。针对我的问题,爱妮并不是直接评判,甚至也未必给出建议,而是用提问的方式,促使我反省、思考。成年人的世界,职场也好,家庭生活也罢,充满着很多无奈和困境,但往往"不识庐山真面目,只缘身在此山中",自己沉溺其中,无法自拔。爱妮善于用多重方法——或者比喻,或者分析,引导谈话者跳出自我的圈子,认识"庐山"的面目,很多问题由此能找出解决之道。因此可以说,爱妮友善的态度和专业的技能,让我愿意点赞、推荐她。"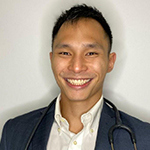 "After every session I feel empowered to conquer my week. Ai Nee has played an important role in our company. She helps us to structure our thought process, gain clarity and protect our blindsight."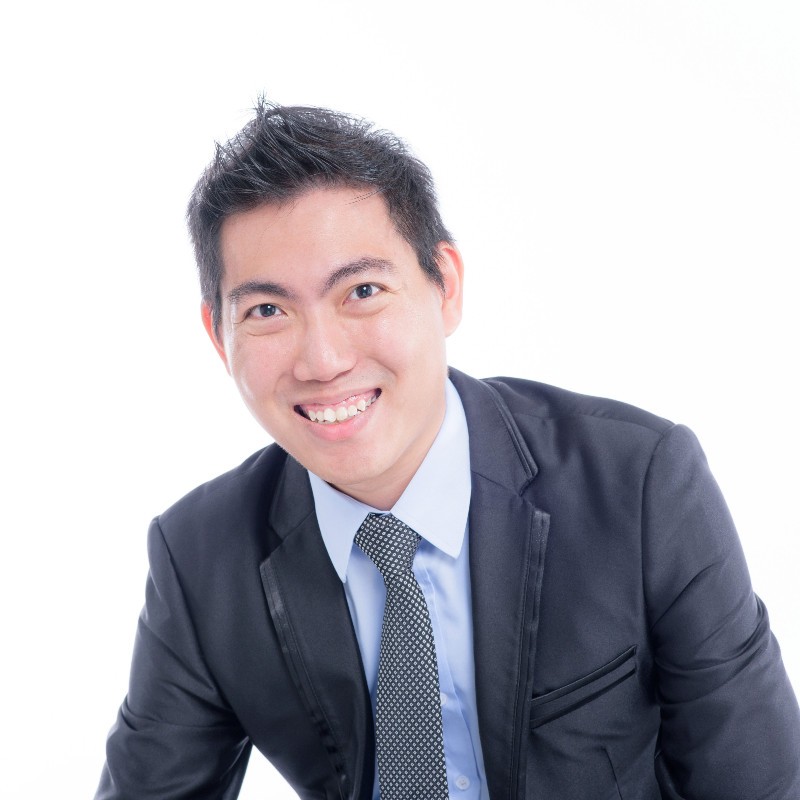 "Get to know her through BNI Esprit. Heard that she is doing Team building and coaching relevant areas. Decided to have a chat with her as I am currently building a team of young advisors for my insurance career. As everyone comes from a diverse background, would be a stretch for me to coach, train and bring them together. Hence after speaking with Ai Nee, she is able to come up with a workplan and incorporate the diverse group I am handling. She is able to meet the needs of individual and also the team goals and culture that I have.
Through the training I am able to see my lack and also areas for me to improve together with the team. This builds up my confidence and also my team to share and feedback objectively for improvement and personal growth.
Would highly recommend these training/coaching sessions if you want to build a dynamic team of advisors. Looking forward with a great 2021. Year we put our training and coaching to the work."
"I first interacted with Coach Ai Nee for our team coaching program - 'From Imagination to Reality', where the purpose is to come together and develop a strong team to achieve our goals as a team.
Through the 12-session program, both me and my team explored our goals & future plans together. This program has given me the opportunity to understand my team members better; being more bonded also means we were able to move towards our team goals as ONE.
Not just focusing on team coaching, Coach Ai Nee also goes the extra mile to interact with us on one-to-one basis to understand us deeper; our different traits, so as to better aid her in planning her programs & coaching style to fit all our team members like a glove.
Besides coaching me during the team coaching, Coach Ai Nee also does personal life coaching. Speaking to her about my life and personal struggles made me feel secured as she is a trustable individual and having further assured that everything discussed were private & confidential between the two of us, made me feel that she is not just a life coach but a close friend of mine.
Engage her to share with her your problems and issue. She will be most welcome to lend you a listening ear & help you find your solutions!"
"From Imagination to Reality aims to support the development of a strong team. With the program and coaching with Ainee as a team, I can feel that we are bonded more as a team and we can understand each other better.
We sat down to set team goals, evaluate the group and individual issues. We are able to understand the goals of one another clearer than before and are able to motivate each other as well.
Throughout the 12 week program, I was also given the opportunity to have a one-on-one coaching with Ainee. We talked not only about work issues, but also about our personal problems. I believe the purpose of the individual coaching is to better understand us and help us along the way.
Coach Ainee will also took the time out to reach out to us even after the program has ended which I appreciate very much. Overall, this program has greatly benefited the team and I. :)"
"Ai Nee helped me greatly in understanding my perceptions towards my tasks and the underlying reasons to my actions - this allowed me to approach my work with immense diligence. I am really appreciative of Ai Nee's help and I think anyone can benefit greatly from her coaching!"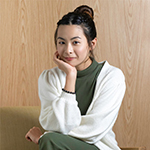 "Thank you Ai Nee for being such a wonderful trainer. i joined one of her workshops called "Presenting You" and it is not like any other workshops where you pay money to attend, write your notes, go home and forget what was taught the next day.
The things that Ai Nee did was very different and that's what makes the workshop truly effective and very useful, not just for your presentations, it is also applicable to anything you do in your daily lives and even more so if your job includes sales and managing your clients.
At the end of the workshop, i felt this huge sense of self awareness and empowerment that i have never experienced before in my life. i would highly encourage everyone to join with an open mind and the heart for self-improvement because you seriously will not regret it and it is worth every second of your time. thank you again Ai Nee!"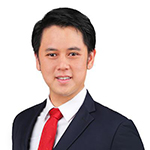 "Ai Nee is an absolutely amazing coach that gave me valuable insights on how I should be presenting myself professional-wise and for my personal life. At every step of the "Presenting You" workshop she conducted, I was constantly getting surprised at how much I did not know and how I can improve myself in giving an effective presentation.
Going into the course, I thought I already know what she was going to teach but attending this workshop has greatly humbled me. Now before every presentation, I make an effort to take out the list of what and how I should do a presentation from Ai Nee, and study it because I know that if I follow what she has taught me, I would be able to do a very effective presentation for my clients. And so far, it's been working like a charm! Thank you Ai Nee for your training. Your workshop is amazing!"
寻找过验教练的过程中最重要的是找到两个人的契合点. 信任是沟通的基础. 我面试了不止一个教练, 很幸运的是和爱妮的第1次会面中就感觉到两个人比较能够引起共鸣.
Life coach并不是会给你一个直接答案, 告诉你该往哪里走. 每个人的人生都是不同的. 我觉得教练是做一面镜子, 反映出来在别人的眼中你是什么样. 作为啦啦队帮助你打气. 爱妮及时回应我的情绪, 积极倾听并且能够作出有方向性的提问. 在提问之后有发展性的反馈. 她会为我的成果而欢呼, 能够激发我自己的能量, 能够促进我的行动让我自己去反思. 所以在此我郑重推荐她.